Top 10 Mistakes to Avoid
While Buying
We've compiled a free PDF download listing 10 of the most
important issues to keep in mind when you're buying a home.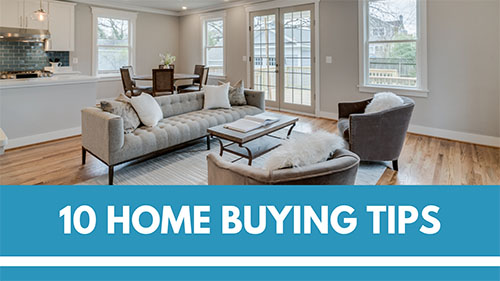 In order to build wealth, you have to buy your home the right way. Start by making sure you know how to avoid these 10 mistakes that can cost you thousands of dollars!
Some of these issues can save you thousands of dollars; others are "quality of life" tips that will make day-to-day life in your new home easier.
In our PDF, you'll learn how to save time on your home search – and even though these steps don't directly have to do with writing offers and negotiating, they could also save you thousands of dollars.
This could be the most financially advantageous report you ever read.
Download
This Free Guide Contains The Lessons Our Team Has Learned From Completing Millions of Dollars in Real Estate Transactions!
Secret #1
How to ensure you can secure the proper financing for your home purchase.
Secret #2
How to evaluate different neighborhoods to fit your commute, pricing, and lifestyle needs.
Secret #3
How to plan your purchase in the short and long term to get all your must-haves at your new home.
Secret #4
How to pick the best real estate agent who can win your dream house even in competing-offer situations.
In This PDF You Will learn:
🗸 How to avoid out-of-date listings on popular real estate websites.
🗸 How to find and access "hidden gem" off-market homes for first-mover advantage .
🗸 When to begin your search so that you don't miss out on your dream home.
Next, we'll arm you with the tools you need to get the best possible deal on your home:
🗸 How to improve your debt-to-income ratio for the best possible finance rate
🗸 Why you NEED to get preapproved by a lender (NOT just prequalified)
🗸 How to avoid financial surprises by planning for all relevant costs, dues, and taxes
🗸 When and how to pursue a lower price or non-cash incentives like closing credit, furniture, and more!
We cover all that and more in this free PDF filled with home buying tips from one of the top real estate team in the Marion County area.